Welcome To Easy Method Driving School!
Easy Method Driving school offers Driver Education in Ellicott City, Catonsville, Glenburnie, Baltimore, Towson, Columbia, Kensington, Kent Island, Edgewater, Annapolis, Rockville, Silver Spring, Wheaton and Hanover. Our cars also can be used for your driving test. Extra behind the wheel lessons are available. Driver Improvement is available 7 days per week. 410-461-9090
Easy Method teaches in Maryland and Washington DC. We are a recognized leader in driver education. We are dedicated to teaching people how to drive. Easy Method strives to create an atmosphere that addresses individual needs and encourages the development of a safe, confident driver. Easy Method Driving School is your one-stop shopping place for driver training.
Driving a car is one of the most dangerous things we do. Let Easy Method Driving School teach you the safe way to drive. It could save your life.
Easy Method Driving School offers one on one behind the wheel instruction and smaller classroom sessions to benefit our students. Easy Method Driving School will pick you up at home for your behind the wheel lessons as an added convenience. Easy Method Driving School has many locations and start dates to choose from. Click below to purchase a Gift card or call our office.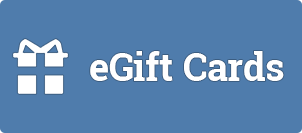 Testimonials
We have 100's of 5 star reviews from our customers all over Maryland... Below are a few, want to see more? Please click here to see reviews on Genbook
The class in Catonsville is close enough so I could walk from my house. It is behind the 7-11. I used an Easy Method car for extra driving lessons. I drive to school now, while some of my friends still ride the bus.
A.W.
The instructor came earlier to pick me up for my lesson and gave me extra time at no extra charge. I was upset driving with my father since he screams and yells at me but had none of that with Easy Method.
Downtown driver
My son plays sports yes all of them. He can only do in car on weekends. EM was able to take him out when he was not at practice. He got the license and drives to practice on his own now.
Ms Wilson
I took the class on the weekends only since I play sports it was the only way I could do the driving school and be on the team.
S.B.